Mobile Van Repair - Free Towing When We Provide The Repair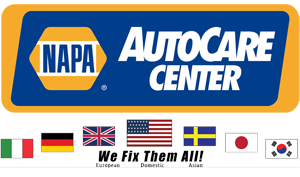 Our Location
1304 E. Indian School Rd
Phoenix, AZ 85014
(602) 461-7172
Hours
Monday - Friday 8am - 6pm
Saturday 8am - 3pm
Important Tips for Your Next Road Trip
One of the best ways to bond with the family is to go on a road trip. Being out in the open road lets family members spend uninterrupted time together as they travel. It is also a lot cheaper that taking a plane.
If you and your family are going on a long trip, you need to be prepared for anything that can happen to you and your vehicle while you are driving. Here are some great tips from Mike's Tech Transmission that can help you:
1. Keep your vehicle in tip top shape –Mike's Tech Transmission can have a look at your car and mobile home to check for any problems. It is essential that you have your vehicle checked thoroughly before you leave for that long trip. You would not want to be caught in the middle of nowhere with no cell signal and no gas station or auto repair shop around to help fix your vehicle. But if you ever find yourself in that situation…
2. Keep the number of your favorite auto mechanic on speed dial – Before leaving the house, key in the number of the auto repair shop in your mobile phone. Key it in other family member's mobile in case yours do not have any battery anymore. Mike's Tech Transmission offers mobile van repair and transmission repair services. There's also free towing in cooperation with Central Towing Services which will help bring your vehicle back to the shop for repairs.
3. Bring your tools along – have a jack and a spare tire ready in case you get a flat tire. Buy at least 1 liter of gasoline and stash it in the trunk so that in case you run out of fuel, you won't have to walk for miles to get it. Some other tools that you might need are a wrench, some jumper cables, your car's manual, and perhaps a multi-tool. Take some flares, reflective triangles, and flashlights with extra batteries with you as well. These tools should be available inside your vehicle at all times whether you are going on a road trip or not. A fire extinguisher is also important.
4. Bring along battery chargers – there are now portable battery chargers available to charge your car's battery. They are very handy especially if there's no gasoline station for miles and miles. Some chargers can charge your battery fairly quickly so that you can get back on the road in no time. Bring extra batteries as well for your mobile devices so that in case your mobile phone runs out of juice, you can just plug and charge.
5. A lot of patience – If you find your vehicle has broken down and you are nowhere near a garage, you will need to summon every ounce of patience so that you won't take your frustrations about your broken vehicle out on your family members. If you call Mike's Tech Transmission, you can confirm your whereabouts and its going to be only a matter of time before help arrives. Accidents, car breakdowns and other road mishaps happen when you least expect it. You should just always try to keep your cool and know that help is on the way. Make the most out of the down time and rest.
If you happen to have your car breakdown at night in a deserted location, keep calm and stay inside your vehicle while you wait for help to arrive. Once the towing service arrives, make sure that they have proper identification. The company name and logo should be visible in the vehicle's exterior and the people driving the tow truck should show you that they are the ones that you sent for.