Mobile Commercial Vehicle Repair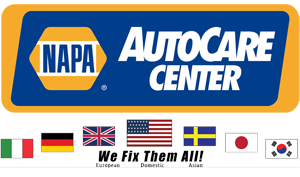 Our Location
1304 E. Indian School Rd
Phoenix, AZ 85014
(602) 461-7172
Hours
Monday - Friday 8am - 6pm
Saturday 8am - 3pm
Your commercial vehicle takes a lot of beating because of the long drives and the different kinds of terrains that you sometimes have to go through in order to reach your destination. That is why it is important to find a repair shop that can handle the maintenance and repair your commercial vehicle.
To help keep your commercial vehicle running smoothly, look through the care, maintenance, and repair suggestions below:
1. Don't load too much weight – you may think that your commercial vehicle can carry 5 tons or 10 tons, but that's not always the case. Most commercial vehicles have a weight limit. Check your vehicles manual for the maximum weight that your vehicle can take. You may be putting too much strain on your vehicle which will make it break easily. Its parts will also wear down easily when more weight is applied where it should not. The engine will also have a hard time hauling too much weight and would have to double its efforts in climbing up hills and mountains.
2. Find a repair shop that specializes in repairing commercial vehicles – some repair shops specialize in repairing auto transmission of commercial vehicles. Look for these types of repair shops as the mechanics and maintenance crews working in these shops are highly experienced with commercial vehicle repair. Try Mike's Tech Transmission for all your commercial vehicle engine repair needs. We can fix your commercial vehicle in no time.
We offer free towing assistance in partnership with Central Towing Services.
3. Don't attempt to repair the engine on your own – this is especially true if you have no experience whatsoever with engine repair. Leave it to the experts. You might do more damage to your commercial vehicle if you insist on doing it yourself.
4. Check the products you will use to repair your commercial vehicle for compatibility. This is especially important if your commercial vehicle is used a lot or is pulling extra weight.
5. Pay attention to the sounds that your commercial car or truck makes – take your commercial vehicle to the shop before a long trip to check for engine problems that need to be addressed. After we have done the maintenance check on your vehicle, take it for a drive and listen to the engine and the other sounds that your vehicle makes. Taking it out for a spin around the neighborhood a few days before your trip will tell you what kinds of sounds you should be looking out for while you are on your long trip.
Maintaining and repairing your commercial vehicle should be a conscious effort on your part as this will ensure your safety on the road. Maintain your vehicle properly and it can last you for a long time. Make sure to use only prescribed fuels and oils for your commercial vehicle to keep it in its best shape.